Walmart Canada: Black & Decker Gas Grill Only $196 (Was $398)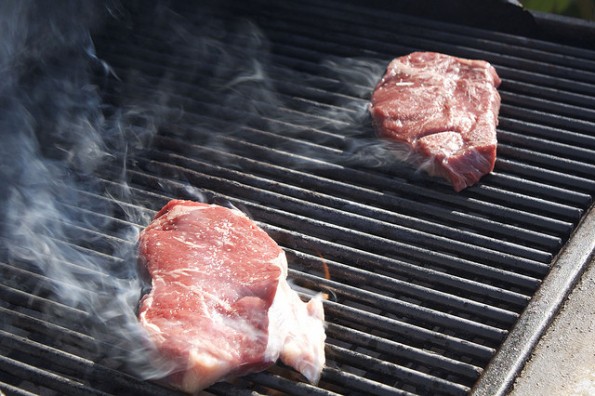 Can you smell the burgers grilling, the steak searing and the beer cap being twisted off? No? Well, summer is coming if you believe it is coming. Start by getting yourself a new grill and even when it is -25C out there, put on your shorts and apron and make it medium rare! Now is a great time to get a new grill because the old stock is being cleared out for the new stock, and Walmart has a Black & Decker series 4500 LP gas grill with side burner on right now for only $196, was $398. That's quite a savings!
It has all the bells and whistles like a four-burner gas grill and a side burner for cooking side dishes, with 12,000 BTUs coming out of those burners. The ignition is so easy, I can even do it, you just push and turn. The BBQ itself is 55.3" x 25.4" in width and length. It also includes a porcelain steel wire warming rack.
With only three reviews, they are all great, although written inevitably by men who really don't have much to say except, yea, I like it. One guy even said it wasn't out of the box yet, but he is happy with it. Find out for yourself and pay less than $200 for this grill, and how can you not be happy? The last BBQ I was going to blog from Walmart sold out immediately, so don't wait for someone to get home to decide if this is the piece for you. Just get it!
Walmart loves to ship to you for free, so add that bonus to your savings. These stores also like to ship for free with no minimum, so check them out too.
(Photo Credit: Bob Cotter)
(Expiry: Unknown)