Wagjag Canada: 1 Year Chatelaine Subscription, $5 Tim Hortons Gift Card &Home Decor Book for $20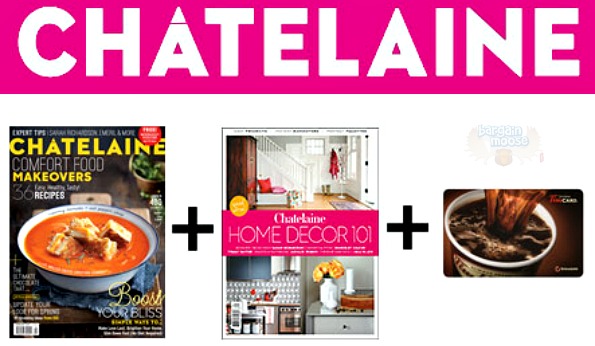 There is a pretty great new deal happening at Wagjag Canada right now that will get you a few items.  Get a 1 year subscription to Chatelaine magazine, a home decor book and a $5 gift card to Tim Hortons all for just $20.
This is quite an unusual deal as it is not just for the magazine subscription.  The value of the deal is $41 so you will be saving 51% by getting it through Wagjag Canada.
Here is everything you will get:
12 Issues of Chatelaine
Home decor book of 96 pages
$5 Tim Hortons gift card
Free shipping/no taxes
Since everything is included, there will be no additional charges such as taxes or shipping that will be hidden. The total price is just $20.
After the deal closes, it will take 4-6 weeks to get your first issue.  The book and the gift card will arrive with your first issue.  You will be able to purchase just one deal per person because it is such a great deal.
Chatelaine magazine offers tips on heath, beauty, recipes, home decor and much much more.  The Home Decor book you will be getting is from Chatelaine so if you like the magazine, you will love the more in-depth book of home design and decorating ideas.
(Expiry: 16th January 2014)