Veronica Mars Complete Series + Movie Only $38 @ Amazon.ca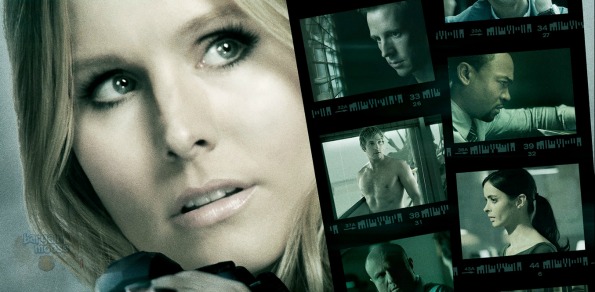 Amazon Canada is offering an incredible deal on the complete Veronica Mars TV series plus the movie (Amazon Exclusive) that just came out last year. The set originally retailed for $135 and is now on sale for $37.99 with free shipping.
I am very happy with this price point. I broke down the price at Amazon Canada by adding up the cost of each individual season and the movie to see what you would pay should you purchase these items separately.
Veronica Mars: Season 1 = $12.49
Veronica Mars: Season 2 = $12.49
Veronica Mars: Season 3 = $12.49
Veronica Mars: The Movie = $8.79
The total value for this set, if purchased individually at Amazon Canada, is $46.26. Of course, each of the seasons and the movie are currently steeply discounted. I know the movie alone is a killer price because my partner bought it for $10 just a few weeks ago (at Target's closing out sale) and that was the best price it was then.
I also tried to compare this set with other retailers. Walmart has incredibly low prices on Veronica Mars, with each season retailing below $10. I added up the cost for each season ($9.88 x 3) and the movie ($8.88). That total came to $38.52 - still higher than Amazon Canada's complete series price. Walmart Canada now has a free shipping minimum of $50, so there is also shipping costs to consider.
I have never watched the series, but my partner owns all three seasons and now the movie. He even saw the movie on the big screen as it was at select theatres across Canada. He said:
The series is a great mystery in which your never quite sure who the hero or villain is. There is great character development in which people even change professions. I found the series enjoyable to watch and that is why I added it to my collection. I could not wait for the movie to be released in order to see what happened to all the characters.
While this set certainly does not have the 'retail value' that Amazon Canada likes to advertise, it is certainly the best price for this series and the movie right now. I do wish they offered this same package in Blu Ray, but no luck. The complete set with movie is available at this special price in DVD only.
This is a one-day deal on the Veronica Mars series plus movie.
(Expiry: 30th April 2015)