Trade Secrets Canada: 5 OPI Nail Polishes Were $55 | Now $33 & Free Shipping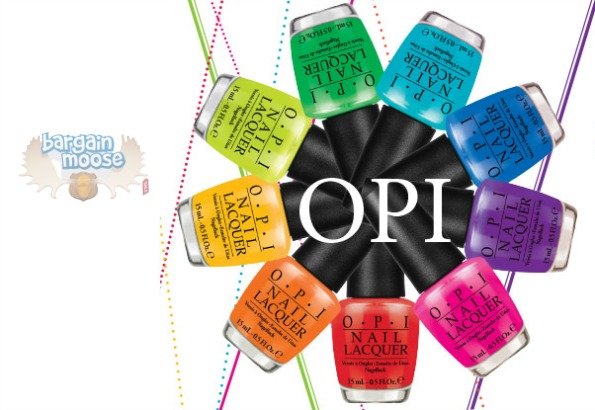 Beauty lovers, have a got a deal for you. Get your choice of OPI nail polishes at Trade Secrets and when you buy four or more, you'll automatically see the price discounted by 25%. Add to that our brand new exclusive coupon code that gives you 15% off $50+ on any purchase at Trade Secrets and you've got some serious savings. Each nail polish sells for $10.95 regularly. Add five to your cart, add the coupon code MOOSE2015 and your total for those five nail polishes will be $32.85 rather than $54.75.
Any beauty lover knows that a good nail polish really matters. While I only paint my toenails, I am very serious about those tootsies. I have a thing against unpainted toenails in public. I will go out of my house with no makeup and my hair in a bun on the top of my head, but I will never leave the house without bare toenails.
Knowing this, I've tried all sorts of nail polishes and I find only the ones that cost the money are good enough to do the job. They aren't too thin, runny or too thick and clumpy. The colour actually looks good and fresh and with quality brands like OPI, you are getting the latest colours in the fashion world.
I priced OPI nail polishes at other retailers and found that Nail Polish Canada sells them for $9.95 each, which is a total of about $50 for a set of five. I couldn't really find them at many other online stores.
There are quite a few colours to choose from and I'd like to try A Good Man-darin is Hard To Find and Can't Find My Czech-Book.
You can use the exclusive coupon code for anything on site, as long as your order totals over $50, so feel free to add more great deals to your cart to see your extra 15% off.
Trade Secrets has free shipping on all orders, so no matter what you spend, you won't have to pay extra fees.
(Expiry: Unknown)