The Source Canada: Ti-83 Plus Graphing Calculator $99.99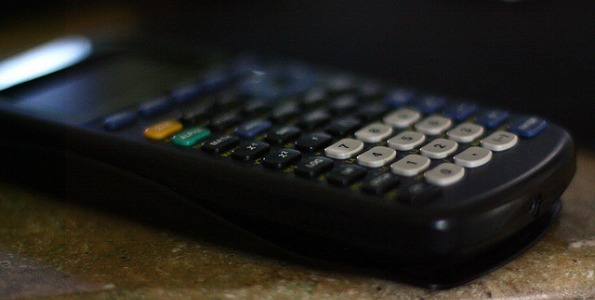 Just in time for back to school shopping, The Source Canada has discounted the Ti-83 Plus Graphic Scientific Calculator from $149.99 to only $99.99. As the calculator costs over $30, which is The Source's threshold for free shipping, the calculator will ship free of charge.
I never take a deal at face value (well, rarely), thus I conducted a few price comparisons to make sure this was the best deal. Amazon.ca is selling the Ti-83 Plus for $108.99, Staples Canada is selling the Ti-83 Plus for $124.96, and BestBuy is selling the Ti-83 Plus for $129.99. Therefore, The Source Canada currently has the best deal on this calculator.
It is a funny thing that high schools and universities are still using this calculator, because this is the same calculator I used in high school. Seriously! Now you might be totally thinking 'old school' but it also goes to show what a beast this calculator really is. Trust me, you would much rather input your X and your Y coordinates, and all the various other info you have and let this calculator graph it out for you than do it by hand. In geometry and algebra, this calculator was an absolute lifesaver! This graphing calculator:
...handles calculus, engineering, trigonometric, and financial functions and can display graphs and tables on split screen to trace graph while scrolling through table values.
I still own my Ti-83 Plus. It is sitting on the table right now as I finally had to strip out the old batteries (so dead), and am charging up some spare triple AAAs I had lying around. The calculator takes four AAA batteries and they last for many years. It also has a flat battery that resembles a quarter hidden inside the back. This is your backup memory battery, which I have only had to replace once in 12 years (estimating here). This calculator is also super durable with the slipcase. I have no idea how many times I have dropped, sat on, lost, or bashed mine.
My absolute favourite feature of this calculator is the eight line by 16 character display. You can put in an entire equation and see it all on the screen. Thus, if you made a mistake in one input you can find where you went wrong instead of sitting there puzzled or wondering if it is right. I loved this calculator for double-checking my equations.
(Image credit: Brothers Le)
(Expiry: 13th August 2014)