Teavana: Spiced Apple Cider Tea Was $8.98 | Now $2.25 & Free Shipping Coupon Glitch?!? * BUMP*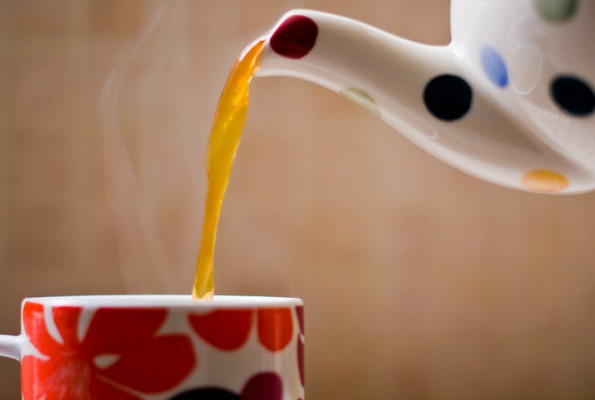 * BUMP - the code for free shipping, no minimum, is back! And it still seems to work for Canada! *
I love to melt away into a good cup of tea. The Spiced Apple Cider Rooibos Teas was $8.98 for 2 oz. but is now on sale 75% off for only $2.25. Use the coupon code for totally free shipping with no minimum while the glitch is still working.
Click here to buy the Spiced Apple Cider Rooibos Tea @ Teavana now
Coupon Code: THANKSMOM
Discount: Free shipping with no minimum
Expires: 25th April 2015 4th May 2015
You know that moment when you head into a store and one of your favourite products in the whole world is on the clearance rack 75% off? That is how I feel about this find. I think this very well might be a glitch, but you dear Bargainmooser can take advantage of it. Right now in the clearance section you can find the Spiced Apple Cider Rooibos Tea on deep discount. This tea to me tastes like a day at the apple orchard and always warms up a drizzly day. Apple cider flavoured tea has long been among my favourite.
Teavana is offering free shipping on all orders using the coupon code right now. On the main Teavana webpage, it states that the coupon code is just for the US. I popped this coupon code into my basket and it worked with my Canadian address and account info. This deal is so good, I threw a couple items in my basket and ordered. Here is what my cart looked like when I discovered this deal with the apple cider tea. I have left in parts of my address to show you that it is shipping to Canada.

If you are not a fan of rooibos, a few other tea deals will work with this coupon code. All of these teas are available in bigger quantities at the same discount. If you dig one it is a great time to stock up on a larger amount. If you like pumpkin I would check out the Pumpkin Spice Brulee Oolong Tea that is now 75% off. For a 2 oz bag, this tea was $12.98, but is now only $3.25.
I also grabbed the 2 Oz. Chocolate Bananas Foster Herbal Tea for my order. This tea was $7.98, but is now only $3.99. This tea is 50% off in all sizes! I think this might help me out when I am craving something sweet. I am trying to live a little healthier for swimsuit season, so I might try to drink some chocolate flavored tea instead of eating chocolate full of calories.
Teavana ships from the US. Any fees at Teavana are pre-paid at checkout, so you should not have to worry about duty. Also, if your order is under $20, no duty costs are ever charged at the door upon delivery.
Grab your favourites now. The coupon code says it is good for free shipping for a couple days, but I think it is a glitch. Order your favourites before they discover they are giving Canadians free shipping also!
Image Credit: ned the head
(Expiry: 25th April 2015)