Shop.ca: Game of Thrones Book Box Set For $20 + FREE Shipping!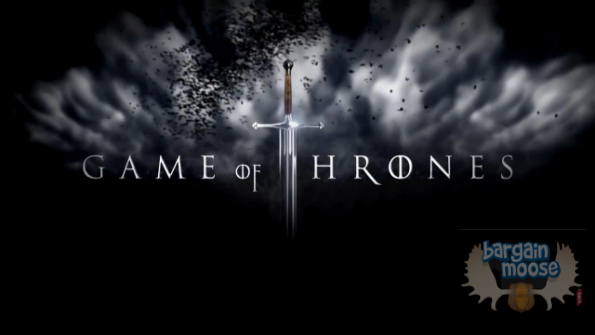 The Game of Thrones TV Series is coming back at the end of March and the best way to get into the spirit is to read the books! Have them delivered to your home for FREE with this great deal from Shop Canada.
I am a huge fantasy geek but I have not read GoT nor have I watched the GoT television series. I don't want to watch or read them either. That, however, does not mean that you, the consumer, doesn't want to read or watch so I bring to you this kind offering from Shop.ca. All four books for $19.93 + FREE shipping! The closest price to this is Amazon who comes in around $27.
I said in the beginning that you should get the books before the TV series in order to get in the spirit of things but I actually recently heard a cool theory from one Justin Robert Young (follow him on Twitter, it's worth it!) which stated that you should always read the book after you watch the movie or show. Why? Well, Mr. Robert Young explains that when you watch a movie or show then read the book you are moving from a contracted view of the universe to an expanded one. Basically he says that the problem with reading the book first is that you get the entire story as it was originally meant to be and then, upon seeing the movie or show, are seeing a smaller piece of that same huge original universe.
(Expires: Unknown)