Mint.ca: Free Shipping on Lunar New Year Coins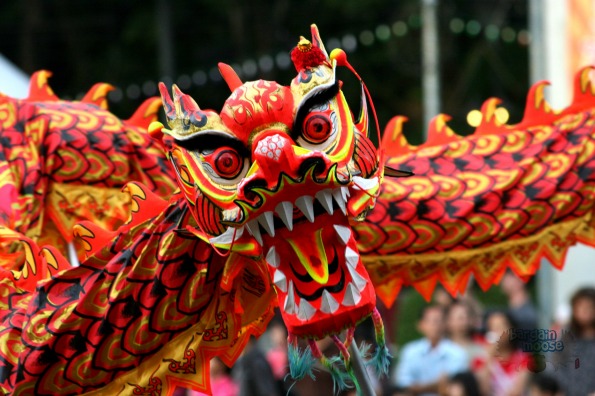 The Royal Canadian Mint is offering free shipping on all Lunar New year themed coins right now. While The Mint usually has free shipping on orders of $100 or more, there are several coins below this price point that you can purchase and have shipped to you for free.
According to the Chinese zodiac, we have now entered into the year of the sheep with plenty of ram themed coins for you to collect. For a basic New Year's coin, select this 1/2 oz. Fine Silver Coin - Year of the Sheep - Mintage: 22,888 (2015) for just $39.88 with free shipping. This coin is crafted in 99.99% fine silver and has a limited mintage. Because of the silver quantity in the coin, your Year of the Sheep fine silver coin is both GST and HST exempt.
My favourite Lunar New year coin is from the Lotus collection. The Fine Silver Lunar Lotus Coin - Year of the Sheep - Mintage: 18,888 (2015) both has a lower mintage than the above coin and a beautiful scalloped edge. The coin comes in a proof finish and presented in a lovely Asian-inspired case. This coin also is GST and HST exempt; you will just pay $98.88 for the coin and receive free shipping. This is the sixth coin in the twelve-coin lotus set. It is a very nice collector item and it will cost you less than $100 per year.
This Fine Silver Coin - Year of the Sheep - Mintage: 8,888 (2015) has an even smaller mintage and has an artistic rendering of a Bighorn sheep from Canada's Rocky Mountains. GST and HST free, you pay $74.95 for this 99.9% silver coin.
If you wish to collect some Lunar New Year mementos that are not 'exactly' coins, then check out the subscription based The Chinese Lunar Calendar Medallion Set. When you choose this set, you will receive the first medallion (Year of the Goat/Sheep) for only $19.95. Each additional medallion will cost $29.95 each. The last medallion, the Buddha medallion, will be free once you have purchased your twelfth medallion. The Buddha medallion is worth $39.95. In addition, you will receive a wooden collector box worth $50 after you have bought your fifth fan-shaped medallion. Receive free shipping on the goat medallion fan with this offer.
This offer ends in just a couple days so place your celebratory Lunar New Year coin orders soon. After the promotion, only coins over $100 will ship free.
(Expiry: 5th March 2015)