Microsoft Canada: 50% Off Windows Phone Cases & Free Shipping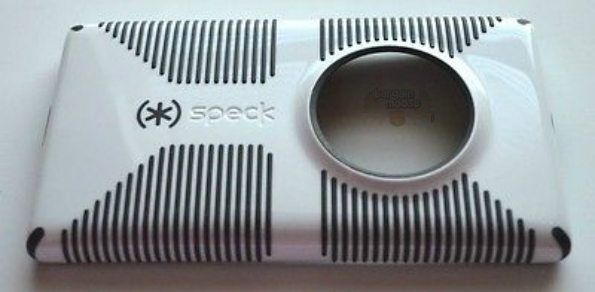 Head over to Microsoft Canada in order to save 50% on all Windows phone cases. Your order, however much or little it may be, will also qualify for free shipping.
These phone cases fit various models of the Nokia Lumia as it runs the Windows operating system. All cases are 50% off, so you can pick up a new case or your first case on sale.
First, let us talk about my favourite case. The MiniDots Case for Nokia Lumia 635 is on sale from $24 down to $12. Talk about adorable - this case has a white background with multi-colour dots on it. You will find that one of the dots is not truly a dot... but rather a mischievous little monkey come to have fun.
Next, the SPECK Nokia Lumia 1020 Candyshell looks pretty awesome. At first glance, the case looks like some one-eyed alien (related to the eight-ball) wrapped around your phone. Sideways, it looks like the face of a camera. However you see this case, the design rocks and the colour combinations are fierce. Choose between black/white and yellow/black. Originally $34.95, the case is on sale for $17.47. The same case is $38.99 at Mobile Fun Canada.
One reviewer said:
I have owned this for almost three months and it has been a great shell so far. The rubber grips on the back are starting to pull away from the plastic a bit from brushing on my pockets, but overall, it looks great on the phone and offers good protection.
My third favourite case takes us back to the Nokia Lumia 635. I enjoy the pattern on this Bella Lace Case for Nokia Lumia 635. You see, I have a bit of an obsession with lacy underthings. A case like this looks like a gorgeous lace bodysuit or a pair of lace stockings: fabulous. It is very feminine and chic! Originally $24, this case is now on sale for $12.
These are very good prices for nice cell phone cases. You can pick the durability level and the design that suits your lifestyle. This deal is made even better with Microsoft's free shipping policy. Even on a $12 cell phone case, you will get it shipped to your house free of charge. It is hard to get better than that.
(Expiry: 28th April 2015)