Lululemon: Studio Racerback Was $42 | Now $29 & Free Shipping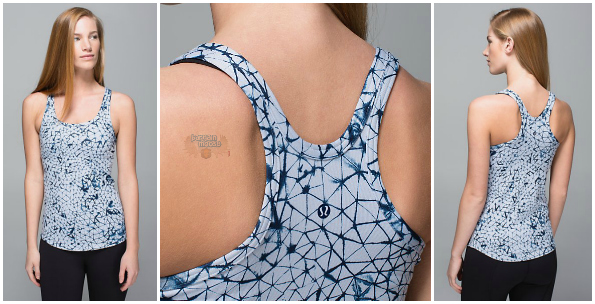 A Lululemon tank top for under $30? It is so my dear Moosers! I love the quality and versatility of Lululemon but the price tag is often beyond my reach. Today I bring you the Studio Racerback tee on sale from $42 down to $29 with free shipping.
The under $30 price tag is the first thing I like about this tank. Lululemon tops do not often come under the $30 mark. Secondly, Lululemon holds its value very well. Thus, if you are ever looking to resell your Lululemon items, you are in luck. I have resold four Lululemon items. Out of all the clothing I have sold, they made back the highest percentage of their retail value.
I also love the design of this tank top. The top comes to a racerback on the back. Racerbacks prevent your shoulder straps from slowly making their way off your shoulders. They keep the weight of the garment closer to your core. They also look amazing on most builds. The colour pallet of this tank is one of my favourites. The studio racerback comes in star crushed silver fox deep navy.
There is some serious love for this top in the comments. One reviewer said:
I really, really love these tanks. The length is great, not too long or too short. Neckline is perfect. Love the curved hem as well; it makes it a little more special. Arm holes aren't too revealing, but aren't all up in my armpits either.
Other reviewers highly recommend the patterned ones over the solid colour ones as they tend to look better over lumps and bumps. Many reviewers said that this tank top is fantastic for petite women - 5'3 was a popular height - as the shorter top made sure the material didn't bunch up at the bottom. The arm holes and neck line also work well on shorter people.
The tank top is currently in stock in all sizes: two through 12. A couple reviewers said you should size up but the vast majority of women didn't have a problem with purchasing their regular size. With full stock and a great price point, I do not think this athletic top will last very long.
(Expiry: Unknown)