Lululemon Canada: Pure Focus Glass Water Bottle Only $14 & Free Shipping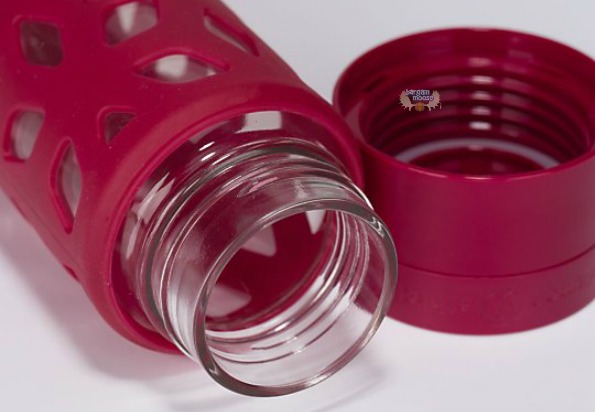 I love to peruse Lululemon's we made too much section to find hot deals. Today I found a deal that isn't on their hot clothing, but on the Pure Focus glass water bottle, now selling for $14, with a regular price of $28 and it will also ship for free under Lululemon's free shipping, no minimum deal.
With all the talk about plastics being bad for our health and the environment, you really need to rethink your water bottle use. I usually use stainless steel, but there is just something about glass that is so pure. You can take this bottle anywhere with you, but be sure to only use cool water in it. The bottle holds 530mL of liquid, is dishwasher safe (a bonus as I won't wash my stainless steel in the dishwasher). It has a silicone sleeve as well, to protect the bottle from getting broken or chipped.
You will, however, want to read the reviews. Some are not the greatest for two reasons. One is that there is a spelling error. Where it should say breathe deeply, it says breath. The writing is pretty small here though and I had to search to find it. The second problem that is cited is that the bottle leaks if you don't tighten the lid tightly. Honestly, isn't that the case with any water bottle? When I'm going to put a water bottle in my purse or bag, I always tighten it as much as I can. If I'm drinking it, I barely put the lid on and make sure it stays standing up.
Just to price compare other glass water bottles of a similar caliber - Well.ca has theirs on sale so this Lifefactory glass bottle, that is also smaller is on sale for $20.39 plus shipping. I found similar prices all over the net for glass water bottles with silicone sleeves, so this is the best price for this type of water bottle around.
(expiry: unknown)