Lululemon Canada: Free 2 Day Shipping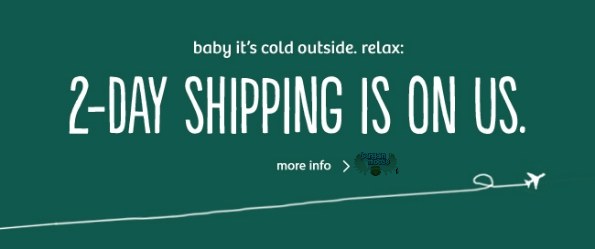 If that famous Omega sign is destined to be under your tree this year: Lululemon is offering free 2 day shipping (via Fedex) to make sure it gets there on time.
This is a great deal. Usually 2-3 day shipping (Fedex) costs $19.95+! This deal does not apply if you just have a PO Box or if you are in rural areas - only the regular 6-7 day free shipping would apply.
I have to say my one Lululemon hoodie is one of my favourites. It is so thick and incredibly soft, just perfect to snuggle into.
Make sure to check out the We Made Too Much women's and men's sections for sale LuluLemon items. For example this women's Power Y Tank is on sale for $39, originally $52. Many different colours and sizes still available.
Expiry: Probably 2 days before Christmas.