Lululemon Canada: Cabin Yogi Wrap Was $108 | Now $80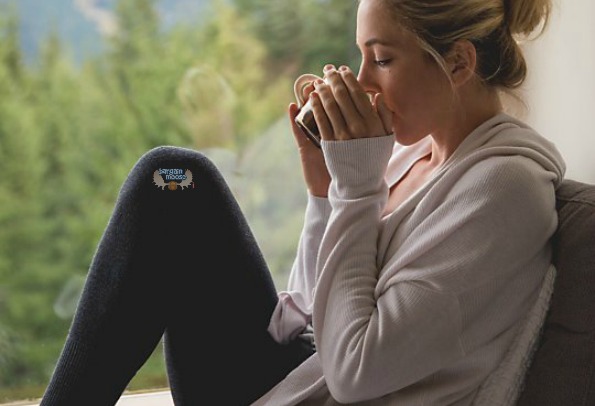 Lululemon has got this fantastic little wrap on sale for $79.99, with a regular price of $108. That's almost $30 off. They also always have free shipping.
This wrap is quite an interesting piece. It is sort of a hoodie and a wrap all in one. It is also reversible. What else can it do?
It is made from Boolux fabric, which is a rayon/bamboo blend with Tencel and cashmere, so you know it will be very soft. It has slouchy pockets, which is great, as many wraps or cardigans lack that important feature. It even has thumbholes so you can keep it on how you like it.
I think this is the perfect wrap to wear to and from yoga. I often feel cool after my yoga class and I'd love to wrap this around me and then lay in shavasasna.
The reviews are mixed on this one, with some saying it is awkward to wear. I think it might just take some getting used to. But the good points are that it is durable, very soft and very flattering. Also, no matter what colour the reviewer got, they all sing the praises of that colour.
I'm home on mat leave. It's a great sweater to wear with a wee one as its soft, warm, snugly and light colour hides any spits.
The inkwell colour is a very flattering colour and probably what I'd choose. Every size is available except 6 and 12. The medium gray/slate colour is the most coziest of colours with only size 8 and 10 in stock. The dark wren has every size available and I think this is the dressiest of the bunch, with the ability to wear this over anything. The heathered white/neutral blush is the most unique of the bunch, available in all sizes except 6. The last colour is black, which has all sizes except 12 available.
You'll want to take a peek at all of the other We Made Too Much items, as this section looks fuller than normal right now.
(Expiry: Unknown)