Lululemon Canada: $49 Off Men's Tactic Jacket - Now $80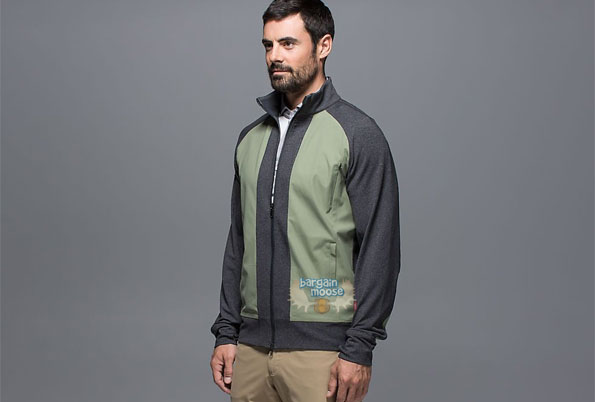 Lululemon has recently added more stock to its "We Made Too Much" section and among these can be found the men's tactic jacket. Originally priced at $128, it's now on sale for $79.
Certain parts of Canada are already starting to feel the chill of the fall season coming and it's never too early to get a new jacket. Hubby and I have had to dig up warmer clothes in the past couple of days because of a colder front and we have realized that he could sure use a new one. The tactic jacket would definitely be perfect as it's designed to be soft, durable and best of all, sweat-wicking. It could be worn for a walk to the gym or perhaps even a jog on a cold, windy day. In fact, according to Lululemon's description, it also has "wide panels of durable Warpstreme™ fabric on the chest add warmth and element protection".
With four reviews and a general consensus of 4 stars out of 5, this jacket is well-liked for its quality, as evidenced by this review:
Love this item. The fit is perfect. Wore this the other day in cooler weather (low 60s), and it was great from a comfort/warmth standpoint. The collar is stiff, so it stays up when the item is unzipped, unlike a lot of track jackets where the collar flops down.
The only negative review brought up the point that this jacket should be available in an XS size.
Although it's only available in sizes large through XXL, the rival hoodie is also a great choice, especially since it's down in price to $69 (reg. $108). It bears close resemblance to the tactic jacket in that it zips up, but key differences include a hoodie and its availability in the following three colours: white silver, heathered black or heathered cove (blue). The last one is actually available in every size, except for small. Even more interesting is that Lululemon's description of the jacket states that the hoodie is designed to not shrink. This isn't a problem I have ever encountered with any of my hoodies, but it's still a nice feature to have just in case!
Plus, you won't have to worry about any pesky shipping fees as Lululemon offers free shipping on all orders with no required minimum purchase.
(Expiry: Unknown)