Lululemon Canada: $15 Off Groovy Run Short - Now $39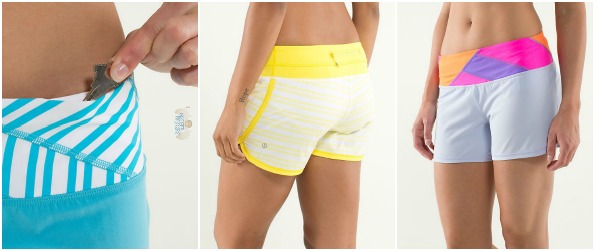 Fall is arriving on swift wings and Lululemon is clearing out some summer staples. Amoung their sale items is the Groovy Run Short, which is still available in all sizes! Originally $54, the short is now on sale for $39 with free shipping.
I do not run, but that doesn't mean I wouldn't buy the Groovy Run Short. I would wear it for running errands, for running around the house, and for running to check the mail. I like a simple pair of shorts for more relaxed activities. I find them less constricting. If you are a runner, then you already understand the value of running shorts. Though they may not work for winter, you can stash them away in your drawers for next season.
The run short is available in sizes two through twelve. There are also three different colours to choose from:
twin stripe sizzle/sizzle (yellow/white)
spry blue/quilt summer (blue/white)
cool breeze/quilt summer (grey/multi)
All sizes are represented between the two colours with the yellow/white still having the full size range in stock. Sizes on the other two colours are limited.
Lululemon always offers free shipping on any purchase.
(Expiry: Unknown)