Lululemon Back Pack It Jacket Was $138 | Now $89 & Free Shipping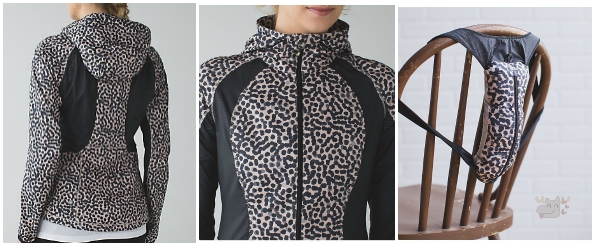 The coolest jacket every just went on sale at Lululemon Canada. Pick up the Back Pack It Jacket that converts from a jacket into a backpack and then back again on sale from $139 down to $89. As per usual, receive free shipping on all orders.
If it is early morning, then you may find yourself wearing a jacket for the first part of your hike, run, or more. However, once the sun breaches the horizon; you do not want to heat up by having too many layers on your body. Enter the Back Pack It Jacket. This jacket folds up into an inner pocket that then zips shut leaving your with a couple straps and a mini backpack with your jacket inside of it. You are still carrying your jacket but you do not have to wear it, which is pretty cool.
This also works well if you are going out in the evening. It may still be hot and you don't want to wear a jacket but you know - as evening progresses - you will need a jacket for later. Fold your jacket inside of itself and carry it in backpack mode. When the sun sets and the temperature drops, you have a jacket with you.
Most reviewers love this jacket like this happy customer:
This jacket has perfect fit and is just the best to run in! As it says in the description it is water-resistant, NOT waterproof! Turning it into a bag isn't super quick, but the more you do it the faster it becomes! The fit it perfect, not to baggy for running/casual wear, but not too tight you don't have room to move! A must have!
Oddly enough, some girls purchased this jacket without any plans to use the backpack feature and then they complain about that feature in the comments. I find that weird because that is the primary selling feature of this jacket and if they didn't want the backpack feature, they could have just bought a different jacket.
That being said, a quality jacket with the ability to turn into a backpack is pretty dark cool and a great buy for under $90 with free shipping.
(Expiry: Unknown).