Lowes Canada: Monarch Specialties Futon Only $300 & Free Shipping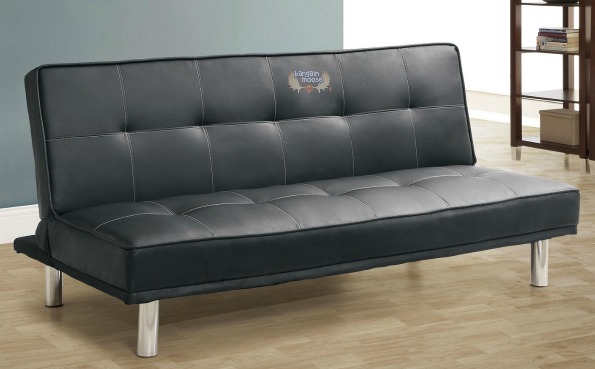 When I went off to university, I had my own little basement apartment, which needed some furnishing, with a bed and a couch. Since I was a university student, I couldn't afford both, so I chose to get an all-in-one option of a futon. Lowes has an amazing deal on a Monarch Specialties Click-Clack futon, which is now $150 off. The regular price of $454 has now been reduced to $304 and it includes shipping directly from the vendor.
I love this futon as it has a leather-look, which also means it is much more durable than the fabric futons I had for school. Believe me too, you will want something durable as you'll be spending a lot of time on your futon, both for sleeping, studying and whatever else you'll do once you have your own place.
Buying two is also a good idea if you can afford it as you'll have a place for your friends to crash when they come to visit. I went away to school and I found my friends always wanted to visit, as I lived in a fun party town, and of course they wanted to see me. That way, you could keep one as a bed and one as a couch, or convert both to couches when you have a party and both to beds when you have sleepovers.
If you weren't 100% on the style of this futon, Lowes has a few others also on sale, just in time for going back to school. This black faux leather futon is similar to the one I just mentioned, but has removable arms. It is also $150 off, with a regular price of $638 and now $488. If you wanted it in microfiber, just change the upholstery and you can get it in coffee for $469, with a regular price of $619. This looks like a really nice piece of furniture too!
The other two futons on sale are both either out of stock or not in stock yet, but you can click the notify me button to see if they become available before the expiry of the sale at the end of August.
(expiry: 31st August 2014)