Little Burgundy: Up to 70% Off Laser Cat Sale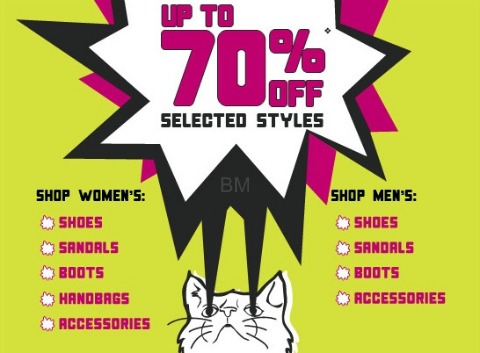 Little Burgundy has the coolest sale names, including this: The Laser Cat sale! What it means for you is that you can get up to 70% off cool shoes with absolutely free shipping, and free returns (for whatever reason).
These sexy Michael Kors Strobel flats are around 50% off in both grey and black. Between the two colours, all sizes are still available. Would look great with jeans or with a nice summer skirt. They where $128, now only $69.98.
I love Little Burgundy, one of my favourite shoe stores. I have bought several pairs of shoes from the, and also returned a pair. The return process was fantastic. I contacted them and they sent me the labels I would need. I then contacted the shipping company and they picked the parcel up for return. I got the full purchase price back. Was really simple. <3 this place, great service.