Last Call: Walmart Free Shipping To Your Home With No Minimum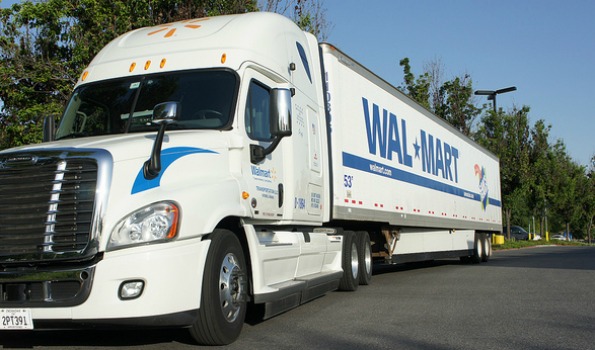 Walmart Canada is changing their shipping policies, *cry*. The new policy is set to change today, and includes a minimum order of $50+ to ship free to your home. Walmart has not made the switch yet, and the website still shows free shipping on any order.
I do not know how long free shipping with no minimum will last, but Walmart Canada is not playing an April Fool's joke on us this time. The policies have changed and the new policies are set to take effect today.  The good news is right now the free shipping is still available on all items so hurry to get your last orders in now.
For the full details about the new shipping policies, check out Margarita's post from earlier this week for the full details. The general gist is there are still free shipping options for Canadian Post pickup spots across Canada. If you are in Toronto area, there are lockers you can pick up from @ Walmart for free. Lastly after today if your order is more than $50, Walmart will offer you free shipping. If you buy a small item under $50, shipping will be $4.97 when the switch is made.
Looking to grab one last small deal before the free shipping with no minimum is gone? Here are a few great items you could snag today while you still have free shipping with no minimum
There are many more items over in the clearance and rollback sections @ Walmart Canada. I might order myself some of those Rubbermaid food storage containers, mine are stained with spaghetti sauce.
I am so sad this policy is changing, as it was so convenient to be able to have small items at my door quickly with no shipping charges.  I used this free shipping policy a lot when my daughter was first born and it was often difficult to leave the house. I do not doubt with all of the announcements recently of multiple businesses closing, Walmart also has to adjust their strategy to the changing market.
Bargainmoosers, how will this new policy affect your shopping habits?
Image Credit Jeff Parr
(Expiry: Unknown)