iPhone Cases From $5 Each, PLUS Guy 1 Get 1 for 50% Off, Plus Free Shipping @ Garage Canada Now!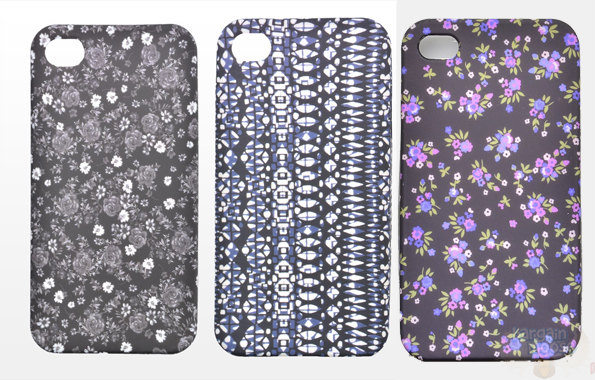 Hands up if you have an iPhone! If you do, it's more than likely that you've got a case or a cover on it. And if you're like me, you will want to change the cover from time to time. The cases can sometimes get a little grubby, but I also like changing the covers for a bit of a fresh look for my phone. Just now, there's a handy deal online @ Garage Canada – you can stack a few offers to get some sweet prices on iPhone cases.
Here's the breakdown of the deal:
iPhone cases from only $5 in the clearance sale
Buy 1 get 1 half price
Free shipping, no minimum
The above three deals mean you can stack the offers on top of one another to make for some sweet bargains! The best deal is on the cases for the iPhone 4 and 5 – they're only $5. This means that you can get two cases for $7.50 including free shipping. Here's the screenshot to show you what I mean:

I have an iPhone 4… I could easily blow $7.50 on this deal. I like this Aztec case and this Floral case, each only $5. And this Aztec case for $5 would fit an iPhone 5. But if you'd got a different model of iPhone, then the base prices of the iPhone cases are slightly more expensive. For example, the minimum cost for an iPhone 6 seems to be $12.95 for the Aztec case there. Personally, I think this deal is only really hot for those with iPhone 4 & 5s.
While you are on the Garage site, have a browse round for more deals in the sale section. EVERYTHING comes with free shipping, so you might as well have a hunt for a bargain there. There is also a web exclusives section, stocked with items you won't find in-store. I like this Crochet Back Cropped Tee which is $19.95 but it's also in a buy 1 get 1 for 50% off offer.
(Expiry: 25th January 2015)