HS Sweden: 30% Off & Free Shipping No Minimum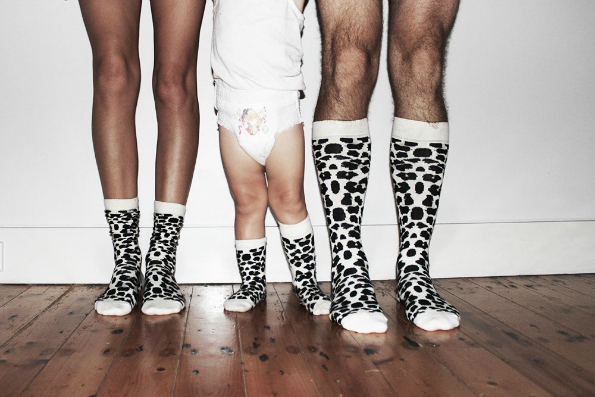 HS Sweden is offering 30% off everything with free shipping. Prices are as marked. This sale has already started so pick up some cool socks and funky underwear to star the New Year off right. If you a fan of the TV show Bones, then you can channel your inner Agent Seeley Booth with funky socks! As HS Sweden usually has a $65 free shipping minimum, this is a nice deal.
Come the new year, I do the sock purge. I wash and dry all my socks and then weed out each one with a hole in it. It feels like a nice clean start to the new year. Of course, old socks need replacing! These Big Dot Socks were $13 and are now $9.10. Not all socks are priced the same, though. These Inca Stripe Socks were $14 and are now $9.80.
Everyone knows this is one of my favourite stores and I am even more excited than usual because they have gift packs on sale! The Optic Men's Gift Box and the Paisley Men's Gift Box were $48 but are now only $33.60 each. Each gift box comes with four pairs of different yet complementary socks in a matching gift box. At this price, each pair of socks is costing you around $8.40. That is better value than buying socks individually as you can see above.
You might notice the same socks in both the women's and the men's sections and that is for good reason: most the socks are unisex. The only difference is in the size. Size 36-40 is generally for women and size 41-46 is for men. These two sizes take into account the size different between the feet of men and women. As the socks are stretchy, these two sizes accommodate a range of foot sizes.
HS Sweden also sells kids and baby socks. This 2-Pack Stripe Socks is on sale from $12 down to $8.40. The colour pallet - white, yellow, grey - reminds me of honeycomb and beehives. You can pick up these socks in sizes anywhere from 10 months old to 9 years old. That is a pretty great variety.
HS Sweden also sells underwear for men and women. Pick any pair of men's boxers or briefs for just $16.80; they were originally $24 each. I like these Triangle Boxers. Women's underwear is a bit cheaper. These Paisley Women's Briefs were $14 and are now just $9.80 each. Pretty much all women's underwear are this price so you can really stock up on some innovative and fun patterns.
I own a ton of HS Sweden socks (like 100 pairs... oops) so I should be good for a long time. They are quite durable and it takes me forever to get a hole in them. Sadly, that means I should not buy anymore for the time being.
(Expiry: 31st January 2016)