Happy Socks: Buy 4 Pairs of Socks, Get Free Christmas Stocking + Shipping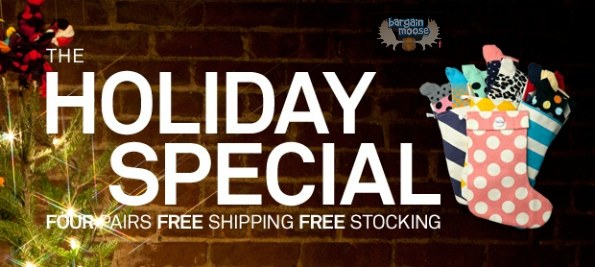 I nearly squealed at the cuteness of this deal! Happy Socks has come out with holiday gift packs: which is sock giving at it's finest. You can choose from 4 packs of dots or stripes, for him or her. Each pack costs $52 (which is the going rate of these fine socks). Where the deal comes in is you get a free christmas stocking and free shipping!
These socks are from Sweden/Turkey and they are the only socks I wear. I get complimented on them ALL the time! I have to say the Christmas stocking they come with is just adorable. I love the pink one with white dots... though the yellow and white diamonds is pretty nifty too. Stock your stocking full of socks, candy, and stocking stuffers :-) This makes getting socks for Christmas exciting!