Globo Shoes Canada: Extra 25% Off Selected Items & Free Shipping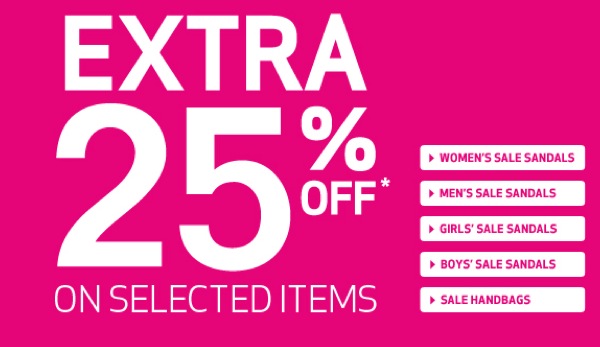 Get an extra 25% off sandals for women, men and kids at Globo Shoes. You'll also get free shipping on all orders and free returns by mail or to any Globo store.
There is no coupon code needed to get this deal, the discount is reflected in the price shown.
In the women's section, my top picks for sandals would have to be the K Studio Beaded Flats for $22.49, the comfy casual Sketchers for $29.99 and the Solemate relaxed thongs with floral detail for $37.49.
These little boys  black buckle sandals are marked down to just $7.49 as are these brown slip on sandals. Great price for kids sandals considering how long they wear them before they outgrow them!
There's still lots of summer left to wear sandals even though boots are showing up in the new arrivals sections!