Gelaskins Canada: Free Shipping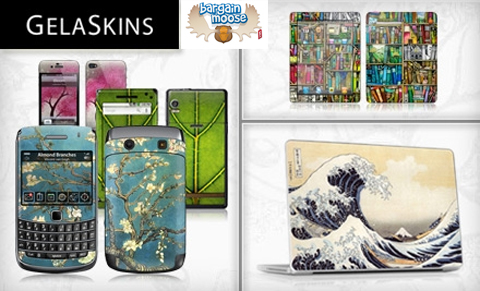 That fabulously artistic Canadian company Gelaskins is offering free shipping on any order! No coupon is needed, just have fun shopping their beautiful designs, or create your own! Remember, the buy 3 get 1 free deal still applies.
I am back from New Zealand, had a wonderful trip! The day after I am back I turn on my computer, sort through weeks worth of mail and then decide to do a backup. Part of the way through my back-up, the harddrive gives up its ghost! I have a 4 yr old laptop, butr the harddrive was only a year old. So now I am using a PC till the new Macbook Air gets released, then I plan to get that! This means I will need a new Gelaskin! I beleive in them: I recently found a deep gash in my current Gelaskin and knew that my laptop had been spared a nasty scratch.
Expires: 4th, July 2011