G-Star Raw Canada: 40% Off Battle Overshirt (+ Up To 40% Off Plenty Of Other Items)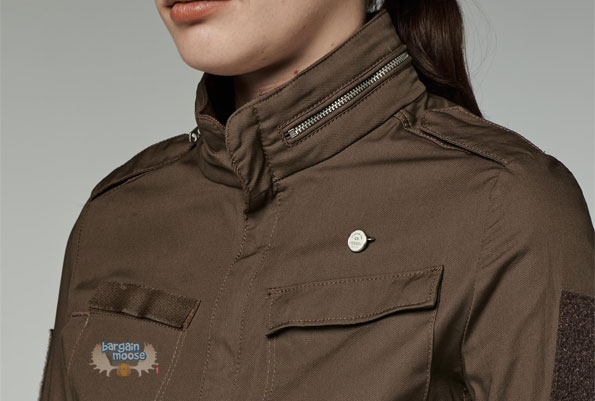 Looking for clothes that will last you more than one season, all the while saving a pretty penny? G-Star is offering up to 40% off select clothes, from which you can get the Battle Overshirt for just $172.50 instead of its original retail price of $287.50.
I'm a huge supporter of paying more for quality clothes because they typically feel better on the skin and in the long run, tend to outlast any items that are, for instance, made entirely from polyester.
This battle overshirt is made from 100% cotton and surprisingly, can either be worn as a jacket itself or as an in-between layer under one. Since I typically have a million and one things on my to-do list every day, the last thing I want to worry about is whether I need to switch my jacket if I'm going to dinner after running errands and this jacket definitely looks like the multi-purpose kind of outerwear.
Compared to men's clothing, which typically have at least 2 pockets per item, one of the most annoying aspects of women's clothing is a lack of pockets. This jacket, however, features multiple pockets, four of which are clearly visible on the picture and that, look large enough to hold anything that might needed: from keys, to a wallet and even a phone as big as the Samsung Galaxy or maybe even the upcoming iPhone, assuming the screen size is increased.
Speaking of quality clothes, although it may be slightly out of season, I also spotted the control round neck knit on sale for $75.90 (reg. $126.50). Available in a mauve or imperial blue colour, it features a very cute little bow on the side and is actually made from 90% lyocell and 10% cashmere. Lyocell is definitely one of those unique kind of material that you don't see used very often as it is made from treated wood pulp, thereby making it a very strong and durable material.
Even better is that G-Star is currently offering absolutely free shipping on all of its merchandise with no required minimum! It's usually only free on orders over $200, so I definitely suggest taking advantage of this offer while you still can.