Future Shop Canada: Grand Theft Auto V (PS3/xBox 360) For $40 (Save $20)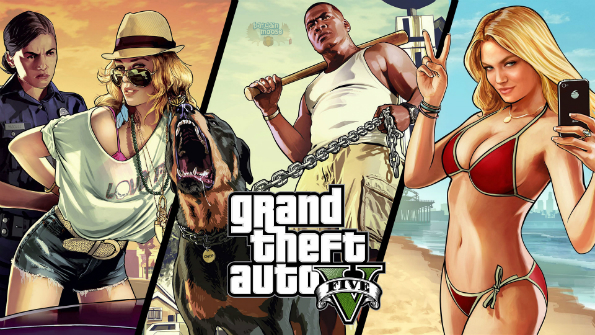 Thieve Autos in a grand fashion at FutureShop for only $39.99!
Is this a good game? I don't know, I haven't played it yet. I dig the other GTA games, so I have to imagine that this is better. If we go just by the number of Guinness World Records it has broken, it's the best game ever. Here's why:
Best-selling action-adventure video game in 24 hours
Best-selling video game in 24 hours
Fastest entertainment property to gross $1 billion
Fastest video game to gross $1 billion
Highest grossing video game in 24 hours
Highest revenue generated by an entertainment product in 24 hours
Most viewed trailer for an action-adventure video game
Not too shabby, right? By all reports this is a great game, and the online content is supposed to be pretty awesome, too. It's the first main series entry in seven years, so if you've been waiting like millions of others have, here is your chance to get it for $20 off the regular price of $59.99. That's only $39.99. This is also a great gift idea for the car stealing maniac in your life.
Since this is over the $20 shipping threshold, it also gets free shipping!
(Expires: 19th December 2013)