Furry Gems Canada: 15% Off Your Order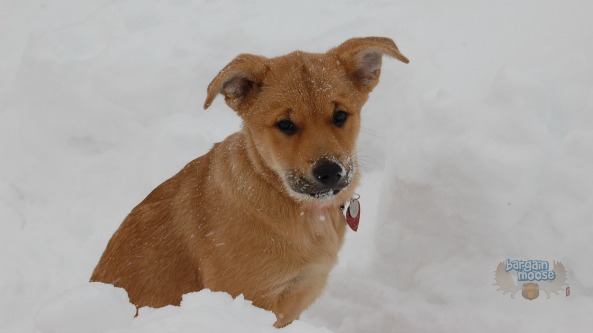 Furry Gems Canada is offering a 15% discount with coupon that applies to regular and sale priced merchandise.
Click here to shop @ Furry Gems Canada
Coupon Code: GZKDL6M
Discount: 15% off
Expiry: Unknown
I recently adopted a crazy and wild puppy. Our dog died about 2 1/2 years ago when I was pregnant with my third child and our lives were very hectic for a while. Having calmed down just that little bit, we decided to add some more chaos and adopt a shepherd/husky mix 8-week-old ball of fur.
Furry Gems dog boutique is a Canadian-owned store that has everything you need for your puppy or dog. I had lots of fun shopping this sale!
Some dogs have very little fur, like the Boxer who previously owned us. They get easily cold in the winter and cool rain. She had a little coat, that she especially wore as a puppy when she would shiver in October. This heavy duty rain and snow jacket is great for keeping your dog warm and dry and it is a little stylish too. This jacket is great for those long walks in the rain, because there is not much worse than the smell of a wet dog on your furniture. Available in ten different sizes, this jacket will fit any dog, large or small. It is also available in a few different colours in case your dog just doesn't look that great in blue. The ratings are great, the customers love this product. On sale right now for $19.99, get it for only $16.99 with coupon code, regularly $24.99. I think that is an awesome price!
This LED dog collar looks amazing and I'm definitely getting one. This is great for walking your dog at night, especially if you let them off leash or walk in a remote area. It has a 360 degree visible LED light, on a durable nylon base with a snap buckle. It turns off and on easy with three flashing modes to choose from. I think this is definitely a must-have! Now only $15.19 after sale and coupon code, regularly $21.99.
I have to mention this because my last dog had one, and in fact I have it beside her urn and picture on a little spot on my shelf. This Ostrich Inspired collar is a personalized gem collar for the most fashionable pooches. With amazing reviews, this faux leather collar lets you put your dog's name in gems, plus pendants on his/her collar. Now $33.99, regularly $39.99.
The site says that shipping is free over $50, but when fellow Bargainmoosers purchased less than $50, they still got free shipping. If you purchase something, please let us know! Thanks.
Check out the other coupon codes for Furry Gems in the Bargainmoose forum.