Free Shipping, No Minimum is Back @ Hudson's Bay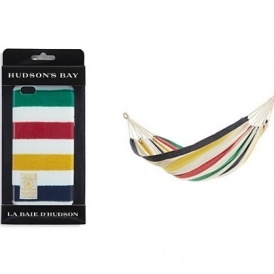 To celebrate the last day of Christmas in July, The Bay is offering totally free shipping on every order again--today only! No promo code is required; you'll see your shipping automatically discounted to $0 at checkout (save for oversized/overweight items, of course).
Most of those deals we told you about earlier this week are all still going on so don't miss out! Who knew they would offer this free shipping twice in one week?!

They've also started new specials like select women's tops marked down to $20-$40 but you can also find items like this Ribbed Cotton Tank for just $4.20 shipped straight to your door.
This is also the perfect time to stock up on any makeup or skin care you've run out of. Although the threshold on beauty is lower ($49), today there's no minimum at all!
Be sure to shop before midnight when this awesome free shipping offer expires! Remember, you'd normally have to spend $99 for free delivery. Go!
(Expires: 17th July 2016)