Entertainment Book: Exclusive All Books $10 & Free Shipping *HOT*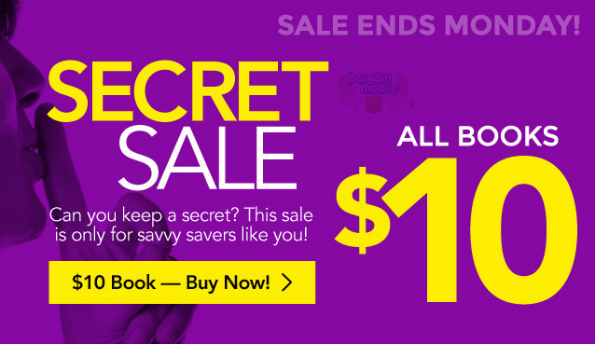 (BUMP: If you didn't take advantage of this offer a few days ago, consider it now! Entertainment Book has extended the deal until the 25th)
Entertainment Book has given Bargainmoose an exclusive sale where all books are only $10 each with free shipping. Additional books will cost just $5 each! For so early in the year, this is a huge savings on the Entertainment book with hundreds of physical coupons to use at local attractions.
You need to click through that beautiful link above to be taken to our exclusive sale.
Now, this deal is incredibly hot. Entertainment books across Canada range in price from $35 up to $50. Vancouver Island, where I live, just happens to be one of the cheaper books - priced at only $35. However, I find that I did not use that many coupons for the Island the last time that I purchased the book. Rather, I find the Entertainment books for common vacation destinations far more useful. As I live on the Island, the closest destination is Vancouver.
The Vancouver and Fraser Valley Book (2015) may be the most expensive book across Canada. It retails for $50 regularly, so you are saving 80% on this book alone should you choose to purchase it. My hubby could not resist such a deal, as we are planning on attending the Vancouver FanExpo in April this year. That is three glorious days of geekiness in the heart of Vancouver. Conventions often involve eating out so the coupon book will help us save money.
Any additional books will cost just $5 each. I forgot to ask my partner to purchase a book for Edmonton when he ordered the Vancouver Book. I am going to visit my parents and friends in Edmonton this summer, and will most likely be driving there and back. A book for Edmonton would have been nice so I could find cheaper food, accommodations, and more while staying in town. The Edmonton book retails for $45, but as an additional book onto out Vancouver book order, it would have come down to just $5. You can also order as many additional books as you want. I loaded six books into my cart and the total was $35.

All of these coupons are valid through the end of December 2015. That gives you around eleven months to use them. Usually, deals like these do not come around until we are at least half way through the year so I am delighted to be able to bring you this offer.
Please leave a comment below to let us know what book you decided to purchase! I am always interested in where Moosers live and where they are going. :)
(Expiry: 19th January 2015 Extended to the 25th January 2015)