Entertainment Book: 30% Off + Free Shipping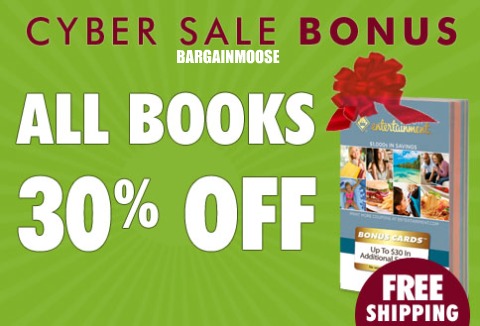 The Entertainment Book is coming down in price! This weekend get 30% off the book + free shipping.
We just received ours in the mail on Friday and though one of our favourite restaurants is no longer in there, we found some of our old favourite coupons and maybe some new ones we will be using! We seriously could not think of going through a year without this coupon book. We use so many of the Safeway, M&M Meat shop, Rocky Mountain Chocolate Factory, and several restaurant coupons. This year we will use a dry cleaning coupon for my wedding dress. It will take around $60 off the bill. I also plan on sharing the book with friends and relatives.