eBay Canada: USB Home / Car Combo Charger $5.99 + Free Shipping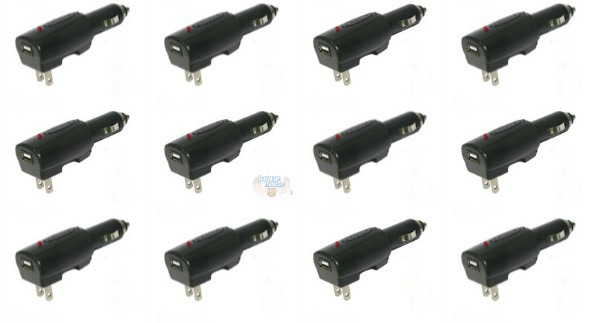 Everyone needs one of these: a USB home/car charger where one device does it all. Any device that uses a cable with a USB end to charge will work - just plug the USB end into the charger and either plug it into the wall at home, or your car. Simple. Priced at only $5.99 with free shipping this device is a must have and an absolute steal.
Note: this charger puts out 1000mA so it will charge any device that requires that power or less. If more power is required (pretty rare these days) this is not the charger for you.
The seller is pretty reputable with a 99% rating. They have sold 88 of these combo chargers already and they have another 89 available.
This charger does ship for free with economy shipping to Canada. There will be no duty on it because it is priced under $22 or so dollars. You could get three and you would still pay no duty on these cute little chargers so no fear.
Price is in USD, but the Canadian dollar is pretty close right now so there isn't an outrageous difference. When I calculated it, it came out to $6.12 Canadian... a whole thirteen cents more.
(Expiry: When They Sell Out)