Dell Canada: Wireless Mouse Only $15 (50% Off)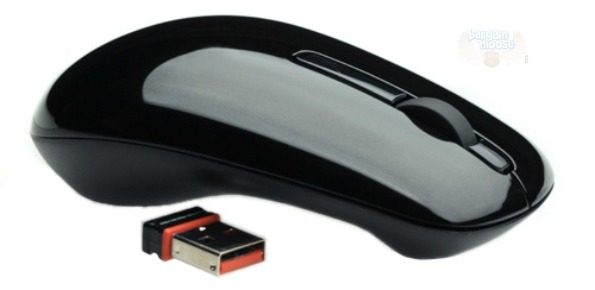 Preparing for school? Don't give yourself a hand cramp from using the finger pad on your laptop. Pick up this Dell Wireless Mouse with Nano Receiver in black for only $14.99, a cent under $15. It is 50% off its regular price of $29.99.
The mouse is $14.99 and once you add tax, that is all you will pay because shipping is free. This is only for the black one; if you want to play matchy-matchy with your Apple and go white, you will pay a whole $5 more. So, I suggest you go with black.
This is a three button design and has an automatic power on/off, so that you won't accidentally leave your mouse on and drain all the juice out of the batteries. Been there, done that, not fun. It has a USB mini receiver which is very small (and can get lost) but works really well and has such a low profile.
This is a great little mouse and certainly a good buy at only $15.
(Expiry: 20th August 2013)