Costco Canada: $50 Off Hoover FloorMate Hard Floor Cleaner - Now Just $100 & Free Shipping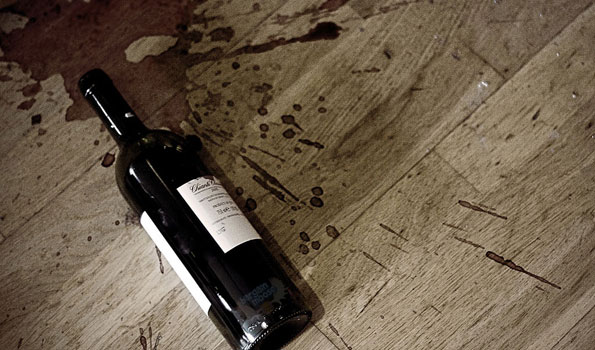 Have you ever spilled any wine on the floor? It's pretty awful and as tempting as it may be to lick it off, grabbing a floor cleaner like the Hoover FloorMate hard floor cleaner is a much more sanitary option. Luckily, it's currently $50 off at Costco and can be yours for just $99.99 (reg. $148.99). Shipping is free as well.
Every time I shop at Costco, I'm very tempted to get the Hoover TwinTank steam mop. It's actually currently $26 off at $103.99 (reg. $129.99) but comparing it to the FloorMate is making me think that the latter is a much better choice.The FloorMate sounds like it's a much heavier-duty kind of floor cleaner, which if you have kids or pets (or even one of either), then it's the one that you more than likely most need.
There are no reviews for it on Costco's site but price-wise, you won't get a better deal for it. At Walmart, this same exact floor cleaner is actually $168, which is still more expensive than Costco's original retail price. Even Hoover's official site lists it at a $179.99 retail price!
Reading the description for this floor cleaner, the first feature that stood out to me is the $0.70 L (0.75) quart water tank capacity. I'm sure it depends on how intensively you clean and how much surface you have to cover, but that sounds like a lot and like it could last a while, which is always a plus!
Other than that, it also features SpinScrib brushes which rotate to gently scrub and wash floors from any angle. The cool part about this floor cleaner is that it's not only good on hard wood floors, but may also be used to clean vinyl, ceramic title, laminate or even marble floors.
If while cleaning, you encounter a particularly problematic area -- say, like wine that didn't get cleaned off right away--, then you can also use Hoover's Clean Boost with the touch of your finger to apply extra detergent to get the mess off easier.
I also love that this floor cleaner is light weight. There is nothing more annoying than having to lug a heavy cleaning device around!
Moosers, have any of you tried this floor cleaner? What did you think?
(Image Credit: Louis du Mont)
(Expiry: 23rd August 2015)