Chapters Canada: Half Price LEGO Water Bottles now only $10 & Free Shipping! (EXPIRED)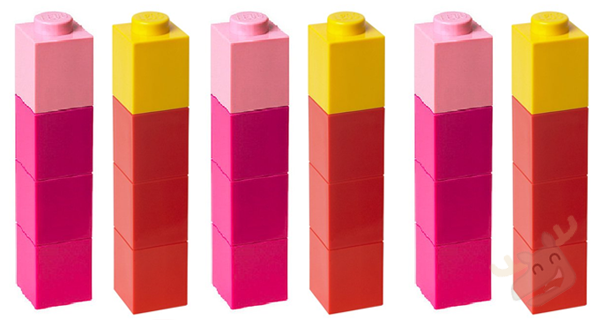 While browsing Chapters Canada today to see if there were any other good bargains to take advantage of during their free shipping promo, I spotted these mega-funky LEGO water bottles!! They are all half price, down to only $10, with free shipping to your home. There are two colours in stock, a pinkish themed bottle and a red/yellow bottle – choose whichever you prefer.
The Chapters free shipping deal will end today – grab one now, if you are interested.
Here's a quick blurb with a few details about these LEGO water bottles:
This awesome BPA free 350ml LEGO water bottle is perfect for recess, lunch, sporting activities. Head to school in style.
I know that these bottles would be great for kids going to school, but I have to say that I wouldn't mind one myself!
I've tried to do a price comparison online but there are not many other stores that stock this type of item, with which to compare. Even so, I think $10 for a branded item like this, is a great addition to the kitchen cupboards.
(Free shipping expires 9th September 2015)