Canadian Tire: Sauder Corner Computer Desk for only $89.99! (EXPIRED)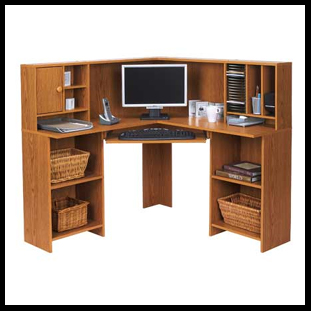 Need some good value home office furniture? Canadian Tire has a great price on this Sauder Corner Desk – it's only $89.99!! From the image, it looks quite spacious, but I would suggest you check the dimensions of the area you want to put it in, and make sure it will fit!! Also, it would be worth making sure your monitor would fit in the space provided too.
Where: Sauder Corner Desk @ Canadian Tire
Item number: 99-0909-6
Price: $89.99
Coupon code: AUGUST333
The coupon code for the free shipping (AUGUST333) ends on the 22nd of August – that's today! Alternatively, you can collect from your local store for free. If you're getting this shipped, I'd assume it comes flat pack, so you can have a great time building it!!
Looking at the customer reviews on the Canadian Tire site - they are favourable - most people give this desk a score of 4 or 5 out of 5!
- Anna