Canadian Tire: Metal Tube Computer Desk for only $29.97 with free shipping!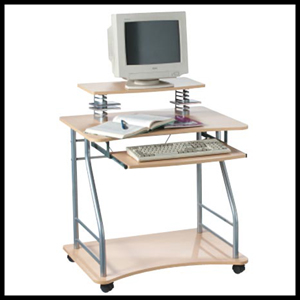 Canadian Tire are having a sale on this modern computer desk. If you've been keeping your eyes out for a deal some basic home office furniture, this might be ideal.
Where: Metal Tube Computer Desks @ Canadian Tire
Item number: 68-0973-4
Was: $89.99
Now: $29.97
Coupon code: AUGUST333
I have just tested this out, and it discounted the $75 shipping charge down to zero! These kind of discount coupons for free shipping are always excellent! Alternatively, if you don't want to wait on shipping, you can check the stock at your local store, and perhaps pick it up there.
How to activate your Canadian Tire free shipping discount:
Go to Canadian Tire, search for item number 68-0973-4 and add the desk to your cart
Go to your cart, and paste the Promotion Code "AUGUST333" in the space provided
Proceed through checkout as normal
Here's a little screenshot to illustrate, click it if you want the larger image: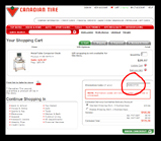 Just watch out though, as gift wrapping is not available for this item!!! So, it's likely that this will come in flat pack form, and you can have hours of fun building it! All you'll need is a Philips screwdriver, a couple of friends and a bottle of wine!! (Wine is optional :lol:)
- Anna