Best Buy Canada: Netgear Wireless N Dual Band Router (N600) Now $60 & Free Shipping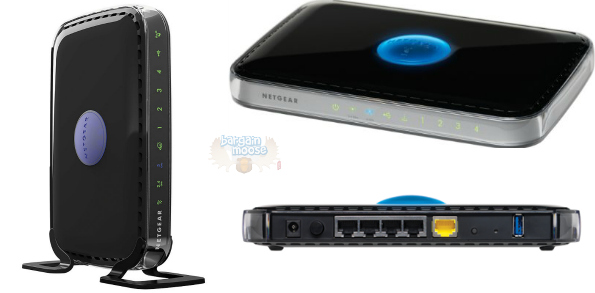 I have been looking for the perfect balance: a good quality wireless dual band router at a fair price. You can easily find cheap routers but the quality reflects their price. Then you can find good quality routers but the price is often over $100. The N600 Netgear Wireless N Dual Band Router (WNDR3400-100PAS) is currently on sale from $69.99 down to $59.99 with free shipping.
This may not be the deal of the century, but it is a good price on a quality router. I price compared this router with other online Canadian merchants. London Drugs sells the router for $69.99, Walmart Canada offers it for $69.93, and Staples Canada comes in at $69.81.
The good reviews on Best Buy, Walmart, and Staples impressed me. I see a lot of routers around this price and slightly cheaper barely holding on to a three star rating. In fact, one reviewer of a D-Link router (around the same price) said it worked about as well as his Rogers default router, which isn't saying much. This wireless dual band router gets excellent reviews (for the most part):
I have had this for nearly 2 years. it works amazing. I can connect to it from outside the home. It is in the second floor and my TV in the basement can catch it and play HD contents smoothly. Once a channel gets busy, immediately switches to a free channel so your speed wont get affected by the neighboring noises.
and...
For those not needing something that's absolutely cutting edge, this is more than enough router. I get ~22MBps from my TekSavvy cable connection with this router
Some of you may be curious: what is a dual band router and why do I need this? First, a dual band router gives you two simultaneous dual bands, which avoids interference. Running more than one computer, tablet, or smartphone off your router? This router will ensure top Wi-Fi speeds and a more reliable connection because it offers twice the bandwidth.
You need this because homes are busy and full of electronics these days. Most households have multiple phones and computers. If you are sick and tired of web browsing, media streaming, and Facebook time slowing down to a crawl when you and your family are on your devices, then you need a dual band router to handle the volume. This router will save you time. As they say, time is money. I also think it is sanity!
(Expiry: 25th June 2015)