Apple iPad Refurbished 4th Gen 32GB Was $389 | Now $323 + Exclusive Free Shipping @ Refurb.io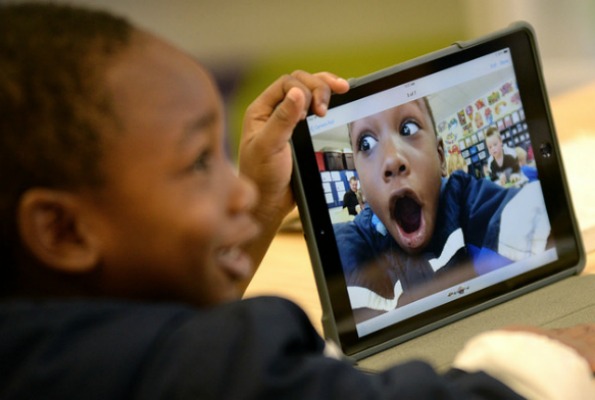 I could use a new iPad soon, and this price is too hard to resist! The Apple iPad 4th Generation with 32 GB was $389 but is now on sale for $323. Use our exclusive coupon code MOOSEYDEALS to take another $16.15 off the cost of your shipping and ship completely free.
Apple iPads still have the magic touch when it comes to tablets. Whether you want to use them to run your small business or just to play some amazing games and surf the internet, the Apple iPad is one of the front runners for the top tablet. Score one today at a fraction of the cost, and it is much easier to hand it off to the five-year-old when they ask to play. Make sure you get a protective case. In all seriousness, this iPad would not only be great for kids at this price, it should also fully support the use of most adults.
This is a mid-sized iPad, boasting a 32GB memory. I find that size is more useful than the smallest 16GB version. It gives you room enough to store some movies, music and the 12,000 photos that everyone has on their iPad. I recently had more than 12,000 photos on my iPad before I did some cleaning and it was a 32GB size. There might have been a few blurry pictures. This version has a lightning cord, which is the cord for cool kids. When the dollar store switches from a regular cord to lightning cords, you are past time to upgrade. You also have dual cameras, Bluetooth, and a full clear retina display. You can also do fun things like FaceTime in HD and shoot photos with your 5-megapixel camera.
Price Comparison
When I first started writing this post, Apple Canada had a near identical 32GB iPad. While I was writing this post, that refurbished iPad went out of stock. There must have been only one or two of those at Apple Canada. Right now Apple Canada has a 4th Generation Refurbished iPad in black with a 16GB memory. This model also includes Wi-Fi and cellular options and is on sale for $429. Apple Canada also offers free shipping and a similar one-year warranty. Newegg.ca is selling a refurbished iPad that is 3rd Generation and includes 32 GB. For $549, you also receive Wi-Fi and cellular capabilities. Shipping is free for this iPad also.
Looking at brand new products that are not refurbished, I found a 4th Gen Apple iPad. This 16GB model includes Wi-Fi and cellular for $470.89 at Best Buy Canada. Free shipping for this iPad is also included.
Shipping
We have managed to grab an exclusive deal for shipping for you! Shipping normally costs about $15 but can vary based on your location. Refurb.io has provided us a coupon that will knock that shipping cost off your item, by taking off $16.15 off your total no matter where you live.
Warranty
As you can see for the price, you are getting a better deal at refurb.io. Something else notable is refurb.io offers a full one year warranty on all of their products. When you are buying an item that is refurbished, a warranty is even more important to ensure your product is top of the line. Refurb.io specializes in refurbished products, which should help to give you extra peace of mind that you are in good hands with your purchase.
Refurb.io specializes in refurbished products, so your product will be top notch. I sometimes hesitate for a second when considering a refurbished product because I do not want to sacrifice quality in my device. I would not hesitate to pick up a higher ticket item from refurb.io with a big savings.
Image credit: Zach Frailey
(Expiry: 22nd June 2015)