Apple Canada: Refurbished Apple TV $85 & Free Shipping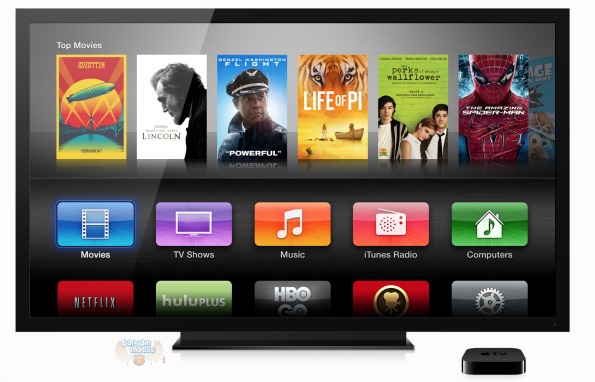 One of my favourite deals is back at Apple Canada. Pick up an Apple Certified refurbished Apple TV for just $85 with free shipping. The regular Apple TV retails for $109 so you are saving $24 on the refurbished model with the peace of mind that comes with a one-year warranty.
It has been positively ages since we last saw the Apple TV in the refurbished section. I assume the refurbished models sell out fairly quickly, so we will not always catch them when in stock. The refurbished section is strangely empty these days with only a few computers and the Apple TV to save us money on our Apple essentials.
With your new Apple TV, you will have access to movies, TV shows, sports, your music and photos, and more on your HDTV. The Apple TV also communicates with your iOS devices so you can play content wirelessly on your TV from your iPhone or your iPad. Instead of showing your friends a picture on your tiny phone screen, send it to your TV for everyone to see and marvel at your amazing photography skills.
Refurbished products are safe. Apple puts them through rigorous testing before selling them again. Then there are two levels of protection. First, you have a 14-day money back return period. If you are not happy with your Apple TV, just send it back for a refund. Next, the refurbished Apple TV is covered by one-year warranty. If something goes wrong within the first year, they will fix it. You can also purchase extended coverage through AppleCare.
The Apple TV communicates with your HDTV via HDMI cable, which you will need to buy separately. I always seem to have one of those cables lying around as I use them for my PS3, had one for my digital box back when I had cable through Shaw, and I have a third one for connecting my laptop to the television.
I only know a few people who own the Apple TV, and they love it. While the movie selection could be improved, they always find something to watch. Their kids also enjoy the selection of children's content available through the device as well.
Quantities are limited.
(Expiry: unknown)