Amazon Canada: $15 Off PS4 DualShock 4 Controller - Now $50 (EXPIRED)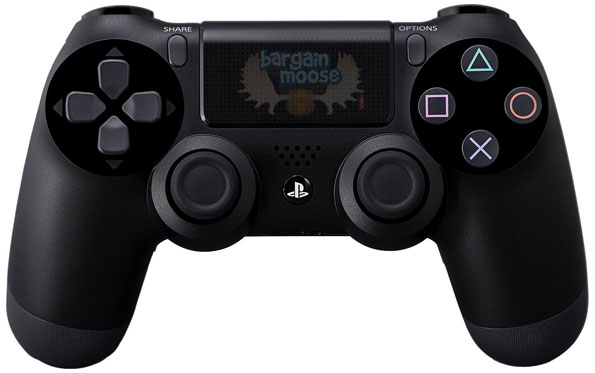 Need an extra PS4 remote? Amazon has the DualShock 4 controller on sale for just $49.99 (reg. $64.99).
It seems that when you need or want something, there are never any deals around, but as soon as you buy it at full price is when the discounts begin pouring in! Since I only recently bought the PlayStation 4, I also bought an extra remote at Costco, but since there were no deals to be had at that moment and hubby and I were excited to play the Lego Marvel Super Heroes game together, we bought it at its full price of $59.99. Speaking of which, it's always at that price at Costco, but it's currently sold out online. The Source has this remote for $64.99, while Future Shop and Best Buy have it for $65.89.
Amazon's price reduction is definitely the best one all around and I doubt it will go down any lower than that any time soon. Even if you don't have a PS4 yet, if are planning on buying one soon, then it might be a good idea to take advantage of this deal, especially since you won't have to worry about any pesky shipping fees as Amazon ships orders over $25 for free.
Filled with AR Bots, which come to life in the PlayRoom, the PS4 remote differs greatly from its PS3 ancestor. On top of being easier and more comfortable to hold, it also features a built-in speaker in an effort to enhance video game-play. In fact, my hubby was playing InFamous: Second Son the other day with hardly any volume on the TV because our baby was sleeping in the same room, when all of a sudden, the remote emitted a loud swooshing noise. Luckily, it didn't wake up the little one, but it's still a neat feature to have -- assuming there are no sleeping children in the same room!
In fact, the PS4 remote has been extremely well-received by the gaming community, with countless positive reviews like this one:
I received my DualShock 4 and immediately plugged it into my ps3 and my pc. It just feels great to use and makes me feel like Sony really did listen to fans when it comes to the new PlayStation.
Unfortunately the touch pad is just that: a touch pad, but it's still a neat feature to have as you can use it to swipe and trigger specific features, depending on the game you're playing. In the case of the AR Bots, you can use the touch pad to control them as you can see in Ali-A Youtube video, but keep in mind that the PlayStation 4 Eye Camera is needed for this and it's sold separately.
Have you bought the PlayStation 4 yet? What do you think of the new remote?
(Expiry: Unknown)