Amazon.ca: Tom Clancy's Splinter Cell Blacklist Was $20 | Now $14 & Free Shipping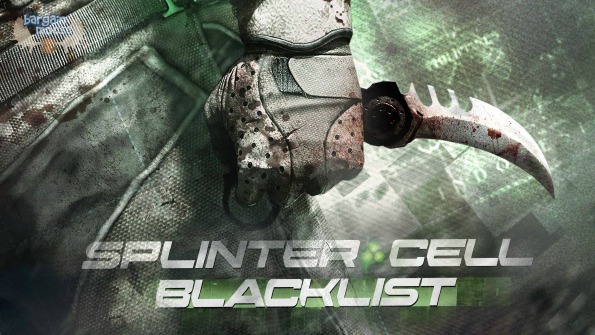 A secondary seller (biddeal) on Amazon Canada has discounted Tom Clancy's Splinter Cell Blacklist Day 1 Xbox 360 game from $19.99 down to $14.39 with free shipping.
There are two reasons why this deal is very good. First, you receive free shipping on the game without a minimum. Second, the price from Biddeal on Amazon Canada is better than anywhere else I can find this game. Tom Clancy's Splinter Cell Blacklist costs $19.99 at EB Games plus shipping. While not in stock online at Walmart Canada, my closest stores are selling the Xbox 360 version for $21.
So, what is the game all about? Well, the good ol' United States has forces in about two-thirds of the world's countries and some of them are quite fed up with it. They start a blacklist of escalating attacks on US interests both at home and abroad. Sam Fisher must try to stop these attacks and find out who is behind it all before it is too late. If that sounds like a riot to you, then pick up the game. The game has many good reviews on Amazon including this one:
I'm a long time splinter cell fan and have always loved the series. This is one of the best games of 2013 IMO. A lot better and longer then conviction, but it has that conviction feel, which is a good thing. I haven't tried the multi-player yet but I've heard good things. The side missions were also really nice
The game allows you to build your own playing style and rewards you for your choices instead of punishing you for not playing one specific way. Co-op play is back with plenty of maps and mission. There is also a spies versus mercenaries mode for asymmetrical game play. There is plenty to do and tons of options to customize your fun. There are really interesting features where Sam can abduct and carry enemies as well as kill multiple enemies at one.
Now, if you have a PS3, not all is lost. Amazon Canada is selling the PlayStation 3 version for $15.12 but shipping is only free on orders of $25 or more. Again, this is far cheaper than the competition as EB Games has the same game for $19.99 new and you would have to pay additional shipping on that as well. However, that free shipping minimum makes it not as good of a deal as the Xbox version from the secondary-seller on Amazon.
(Expiry: Unknown)