50% Off SmartWool PhD Seamless Racerback Bra - Now $35 & Free Shipping @ Live Out There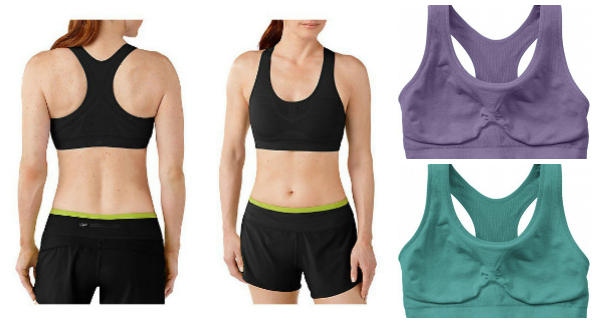 I make a new fitness goal every year - and some years I really make ground on it: in 2015, not so much. If you have a new fitness goal in mind this year, then consider purchasing a new sports bra to get you on the mood. This gorgeous SmartWool Women's PhD Seamless Racerback Bra is currently on sale from $69.99 down to $35. Receive free shipping on your order as well.
This is a very special sports bra as it features a lining composed of 68% Merino Wool, 14% Nylon, and 18% Elastane. People forget that wool has amazing powers: it wicks moisture and its insulation value increases as it gets wet. It is one of the only fabrics to actually get warmer the wetter it is. This is perfect for a sports bra as you will sweat during your exercise routine and the wool liner will wick away the moisture and keep your body at a great temperature too. As one reviewer said:
Love this bra because it doesn't give you the chills from being moist when you slow down (and in the car on the way home) since it's wool. It suffers from the usual sports bra issue of smushing, but in the backcountry who cares!
The non-chill factor is pretty awesome. Now, there are some other great features as well. This is a seamless sports bra - so there are no annoying seams to rub against your skin. Also, the sports bra has a racerback design to keep those straps firmly on your shoulders. I LOVE racerback shirts and tops as I have fairly narrow shoulders: regular straps are always sliding off.
There are three colours to choose from: black, purple, and a sort of teal that they call "canston heather." While you cannot see it in just the pictures of the bras, there is a pattern on each that is revealed when worn. You can see that in the model shots above.
The bra also features a covered elastic band at ribcage, wide straps, engineered knit cups, ribbed side panels for better support, and a supportive outer layer for shape and stability. This is everything you need in a sports bra.
(Expiry: Unknown)