40% off! Graco Charleston Convertible Crib Was $288 Now $171 @ Walmart.ca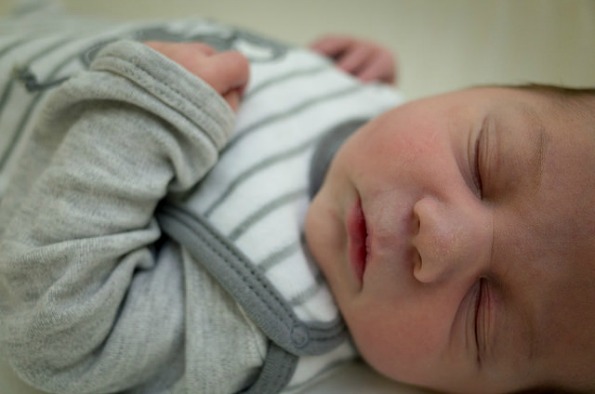 Walmart has placed the Graco Charleston Convertible Crib on clearance and you can save 40%. This multi-function crib was $288 and is now only $171. Included is free shipping with no minimum.
There is going to be a new baby in your life. Great news! We saw this crib featured at Walmart this year for Cyber Monday. If you missed it, you can steal this deal one last time before it is gone for your little bundle.
Convertible cribs have been hot on the market for some time now. Their functional design of turning the baby crib into first a toddler bed and then a full size bed is hard to resist. Furniture can be expensive and having a solid convertible crib can save you some cash as your kid transitions.
Reading through the stats on this crib, consumers are finding that there are a few inconsistencies when purchasing this crib. This crib is made of solid wood and comes with a walnut finish. At some point some representative made the mistake of calling the finish espresso, which it is not. This model is available elsewhere with an espresso (darker wood) finish and a much heftier price tag. It also does not come in white. This crib is only available in the walnut colour.
The crib also does not come with a guardrail when it converts into a toddler bed. This means on three sides the crib rails will surround your child but one long side will be open when you convert the bed to a toddler bed. A guardrail helps keep your child from rolling out of the bed as they learn to sleep in a bigger bed. It is typical to purchase a guardrail separately. Guardrails usually run around $50 to $100. This crib does not offer a matching wooden guardrail option. There are mesh temporary guard rails you can purchase that typically run around $25 and slide under the mattress that will do the job but will not match the bed frame.
Additionally, when converting this to a full size bed you will need to purchase a metal bed frame, which is also common with these cribs and run from about $65. In reality, the amount of time your child spends in the toddler bed is small for most, compared to what they will spend in a full size bed. The costs I have outlined above are normal extras for any convertible crib purchase.
Taking a look at other prices on the web for this crib, you are getting a great deal. I find it is uncommon for cribs that convert to go under $200.
$299 @ Sears.ca
$349 @ Shop.ca
$399 @ Canada's Baby Store
Most people who understood about the guard rail and the colour they were receiving were happy with this crib. Here is one happy reviewer.
My daughter is 2 1/2, and we've had this crib since she was 3 months old. Easy to put together (as far as cribs go) and haven't had any problems with it, aside from a few minor dents and scratches on the front. That can be prevented with a crib railing guard, we just didn't get one.
This crib is a great value for your money, Bargainmoosers. When you factor in how much it costs to purchase a toddler bed and/or a full size bed a convertible crib is a good frugal solution. This convertible crib allows you to soar through all the stages in one quick swoop without dipping back in to your pocketbook very much.
(Image Credit: diggoar)
(Expiry: Unknown)