Toys R Us Canada: Ingenuity Convert Me Swing-2-Seat Only $66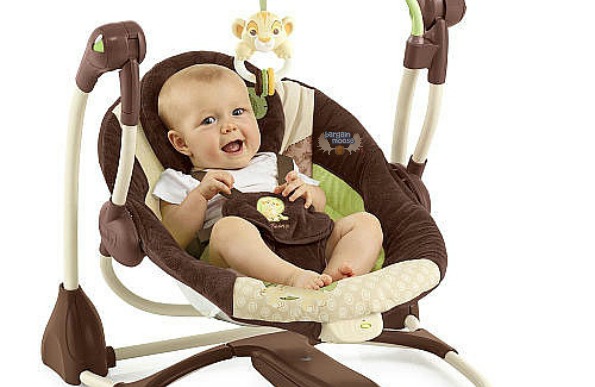 Toys R Us has their Baby sale on right now and I found a gem of a deal for you. Get the Ingenuity The Lion King Premiere Convert Me swing-2-seat for only $66.57, was $110.59. While Toys R Us lists the regular price at $110, Amazon has it for $175. Other than that, I couldn't find this swing elsewhere. Having paid over $100 for my swing, I think this is a great deal regardless.
Being a mom of three, I know that having a swing and a bouncy chair are both must-haves. To be honest though, some kids don't take to one or the other or both. You have to hold them. All. The. Time. Don't worry, it gets easier. So they say. My son is 8 and nothing is really "easier", just different. I no longer have to hold him all day and night and my arms thank him for that, but his 8-year-old attitude is giving me grey hair on my upper lip. Enough about me, lets think about how we can get your baby to sleep or to stop crying so you can have a few minute shower and maybe close your eyes. So you can think about what lies ahead for you in terms of childhood and never sleep again.
This seat is cool because it is both a swing and a seat and is themed with Lion King accessories. Now, Lion King was out many years ago, but does your baby really know that? You are saving $50 here, so I wouldn't care if it was Bambi and you shouldn't either. Soon enough your kid will reject your choices of decor and characters in his/her life, so be happy with the gentle Lion King before it becomes Pokemon or Skylanders.
Spend a few more dollars to get yourself to the $99 threshold for free shipping. Also, if you spend that much on baby stuff, you'll get a diaper bag worth $30 for only $5.
(Expiry: Unknown)