Mally Designs: 50% Off Slightly Imperfect Leather Bibs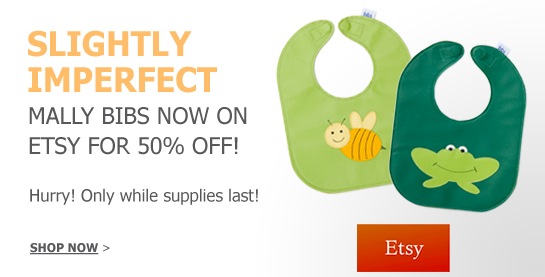 Mally Bibs operates out of Vancouver and makes leather bibs (I never knew bibs to be made out of leather). As you can imagine, a leather bib is quite the luxury item for said little one, and to reduce the hit to your wallet Mally Designs has dug up their slightly imperfect Bibs and is offering them at a discount: 50% off!
As a big fan of leather I already like this place. The bibs look really nice and comfy. They would probably be easy to clean - just wipe off - and last for a pretty long time. They have a lot of nice styles for boy, girl, and 'who knows yet.'
So far they have feedback of 104 with 100% positive.