Eden Cloth Diapering Company: $20 Off Diaper Package
Eden Cloth Diapering is out of Langley, BC and offers many eco-friendly and budget friendly solutions for diapering your baby from birth to potty. They are generally reasonably priced and they are offering an extra $20 off their packages (not the starter ones) to help you out. Packages range in price from $123.00 to $615.00.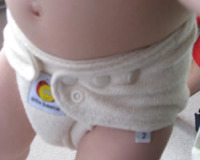 Click here to shop Eden Cloth Diaper Packages
Discount: $20
Coupon Code: GLIMPSE
Expires: ?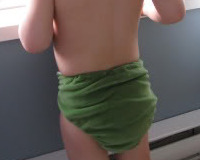 The $615.00 package is a birth to potty package, to cover your entire diapering needs! They say the average household spends about $1800 throughout the diapering time of a child, so think of the money you are saving on just one kid ($1800 - $595.00 = $1205)! These are reusable so your next child is covered too!
I found these packages rather cool since my husband and I had the 'talk' about whether we would use cloth or regular diapers when we have goods. Which isn't for a few years. Incase he is reading this.