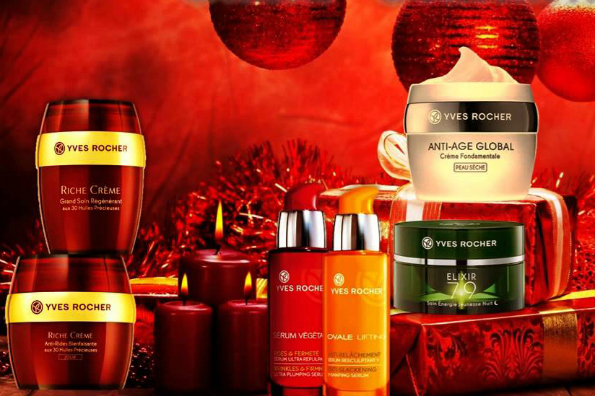 Yves Rocher Canada has a massive number of Black Friday deals that all currently stack together. Right now they have 45% off select items including perfume, body lotion, cosmetics and more. When you spend $45 or more, you will save $10 with the following coupon code. With any order, you will receive a free surprise gift worth $58. As your order is over $20, you will also receive four free gift bags. On top of that, orders of $45 or more qualify for a free evening clutch. Throw in free shipping and free samples on top of that, and you have a killer deal!
Click here to shop @ Yves Rocher Canada now
Coupon Code: BLACKYR
Discount: $10 off $45
Expiry: 29th November 2015
First of all, you need to find a few items you want to purchase at a good price. I picked out the Flowerparty Eau de Toilette currently on sale from $57 down to $34 (40% off). Perfume always makes a great gift and this 50 ml bottle of Flowerparty was even featured in Fashion Magazine.
For my second gift, I chose theBotanical Scrub on sale from $19 down to $12. I chose it mainly because it put my cart over the $45 minimum I wanted AND I can always use a good scrub that smells delightful. These two items total $46 in my cart after discount, so I am eligible for all the freebies you can imagine: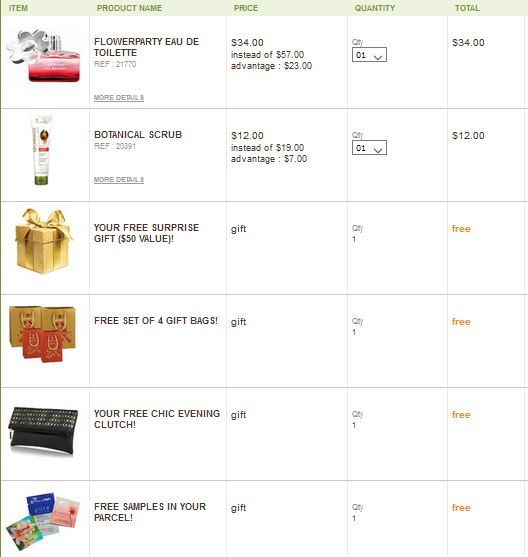 That is all the FREE stuff you will receive: an evening clutch, free samples, a set of gift bags, and a free surprise gift valued at $58. I say $58 because that is what it says in the banners all over the website (though in checkout it only says $50 - I assume this is a mistake).
There are all your free items and now here is your discount:

Even just using the original price of the two items and the surprise gift, you are receiving at least $134 worth of stuff for just $36. That excludes the value of the free gift bags, the clutch, and the samples!
Create your own combination of items to purchase and take advantage of all these sweet freebies from Yves Rocher. I have tested the combo out in my cart (as you can see) and it is currently working. I am not sure how long these specific freebies will last, so shop now. Items from Yves Rocher make excellent Christmasgifts.