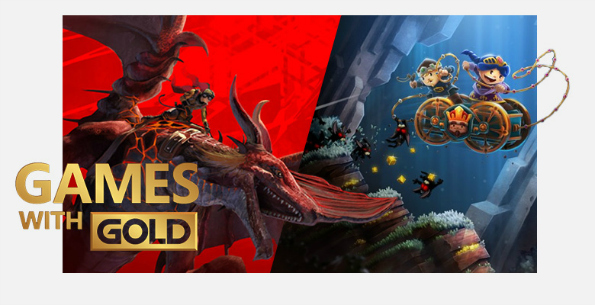 Microsoft Canada has a sweet deal on their Xbox Live Gold 3-Month Membership (physical card). Originally $24.99, the three-month membership is now on sale for $14.99. Receive free shipping on all orders at Microsoft Canada.
These are the perfect stocking stuffers! Because you are getting the physical card instead of a download code or a download, you can give these Xbox gold memberships away to your friends and family. They are thin, small, and now inexpensive so they make an excellent gift to top off a stocking full of goodies. Not only do many games require a Gold Membership, you will also receive free games every month just for being a member! This month's free games are:
The Walking Dead: Complete First Season
Valiant Hearts: The Great War
Tomb Raider: Definitive Edition was also free but that promo ended on the 15th. Here is my price comparison list. Many retailers only sell the 12-month instead of the 3-month membership:
$24.99 @ Best Buy (in store)
$16.12 @ CDKeys.com (download)
$19.15 @ MMOGA.net (download)
The last two comparisons are certainly closer than the retail price for this card, but both are only digital downloads making it nearly impossible to gift the three-month Xbox Live Gold membership. Personally, I am thinking of this as the perfect gift for your friends who have a new Xbox One. as one reviewer said:
Xbox Live Gold has it all, and the Xbox Live Gold 3-Month Membership is your all access pass. You get advanced multiplayer; start playing with your friends and online buddies in some of the world's best online games. You can host online parties that keep you connected with your friends, even if you're playing separate games! Plus hundreds of dollars of savings on free games .This isn't just a taste, this is the full course meal you've been waiting for.
Now, I know that the 12-Month membership tends to be a bit cheaper on a per-month basis. However, a lot of people don't have the $52+ to shell out for a 12-month membership, especially if you are trying to buy a nice gift for a friend. I love to support my friends' gaming habits but $50 is out of my price range. I could totally pick up a few of these 3-month memberships and give them as thank you gifts and Christmas gifts and "you helped me move" gifts.
Given that even the download websites are more expensive than this physical Xbox Live Gold 3-Month Membership, I think this is a good deal. Pick up a few for you and your friends this holiday season.
(Expiry: Unknown)