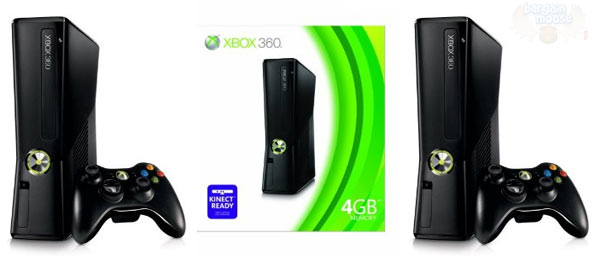 Amazon.ca has an amazing deal for all the gamers out there - a 4GB Xbox 360 for only $129.97 with free shipping. Regular price is $199.99. Anyone who knows me will tell you that I am not a fan of the Xbox 360 (just because I'm a Playstation fanboy, not because the xBox 360 is bad) but at this price, even I'd buy one.
To price compare, this same model is $199 at The Source, Sears, Best Buy, Future Shop, and Toys R Us. Great price from Amazon!
If you aren't down with video game systems here are some quick points of interest:
4GB of storage
Plays DVDs and lets you access xBox Live and other services such as Netflix (Fees may apply for services)
Microsoft Kinect available
Graduation time is right around the corner and this would be a great gift for graduating or as an addition to a dorm room.