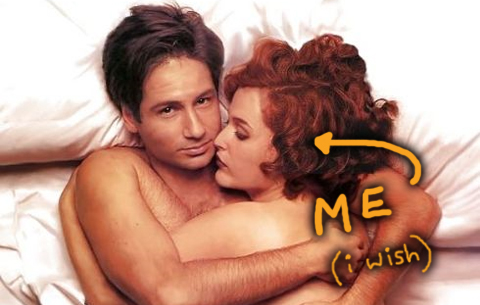 Here's one for my fellow Mulder-lovers! You can buy the complete DVD boxset of the x-files for only $99.99!
The boxset includes all 9 seasons of this popular TV show,  on a whopping 61 discs.
The DVD boxset has been around this price at a few retailers, and it's also this price in-store at HMV. But as Amazon Canada offer free shipping, you can order it online now, and get it shipped out to your door ASAP!
I already own the older version of these DVDs, or else I would be snapping this one up! Actually, I haven't re-watched them in a few years, I'm about due for another session. As a teenager, I was totally in love with David Duchovny, he's just yummy. And for those X-philes out there (you know who you are), I actually met Krycek and Skinner at a video (!) signing!
I think this is probably my favorite show of all time. And Mulder's red speedos were only one of the contributing factors…